Video Tutorials
1 - Introduction to the NLS Investigator
An introduction to accessing NLS data, the Investigator data extraction tool, and a brief description of the NLS cohorts available to researchers.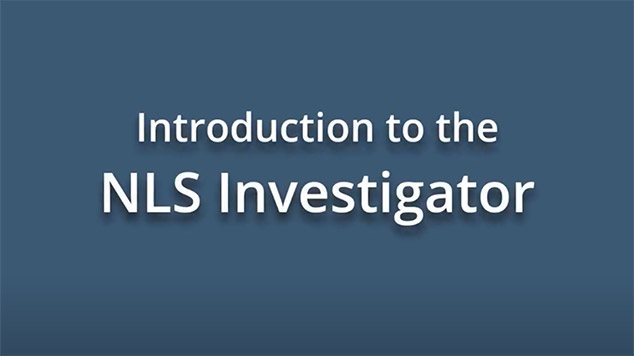 2 - Getting Started: Investigator Interface
This video will show how to setup an Investigator account or use as a guest, and provides an overview of the investigator interface.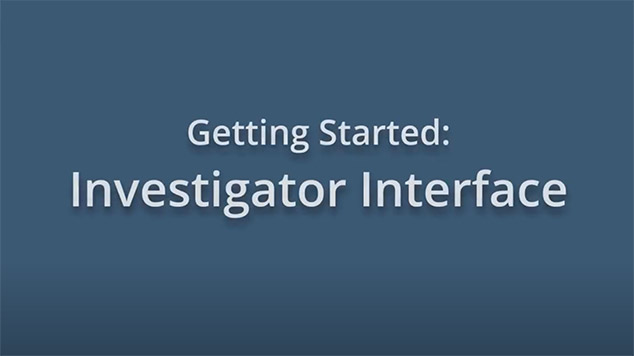 3 - Variable Search
This video demonstrates how to use the basic functions of the variable search to locate, tag, and download data points for research purposes.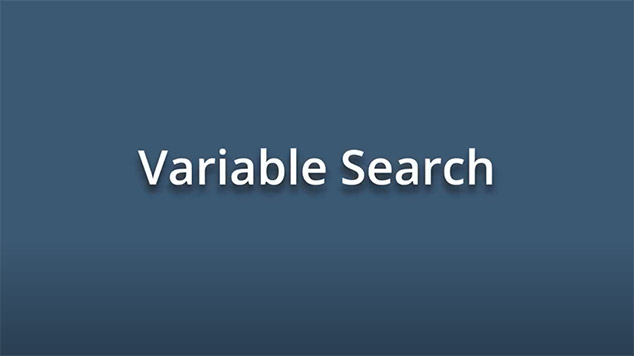 4 - How to Import NLS Data into Statistical Software
This video demonstrates how to import data downloaded from the NLS Investigator into STATA, SPSS, R, and SAS. This is demonstrated on Windows. Step by step instructions can be found on the Importing Data Using Stata, SPSS, R, and SAS page of the Investigator User Guide.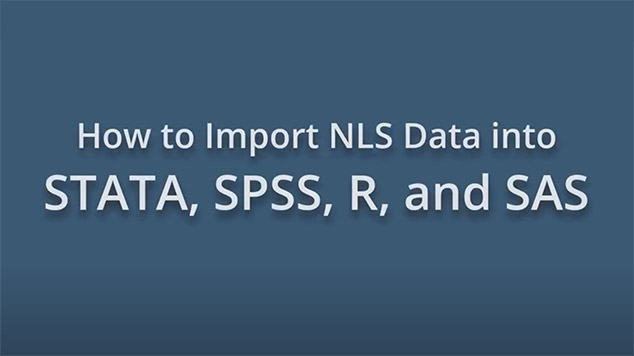 ---
<< Previous  |  Table of Contents  |  Glossary