Codebook Tab
Click on the Codebook tab to go to the codebook page for the first variable in your tagset (this will always be PUBID).
You can also jump directly to the codebook page for any variable from the Variable Search or Review Selected Variables tabs. Simply click on the RNUM or Question Name of the variable of interest in your list and you will move to the Codebook tab, which will display the information for that variable. (Note: If the variable is saved in your tagset, you can then use the blue navigation (11) to page through your saved variables.)
The screen below shows the Codebook tab information for NLSY97 variable S00001.00.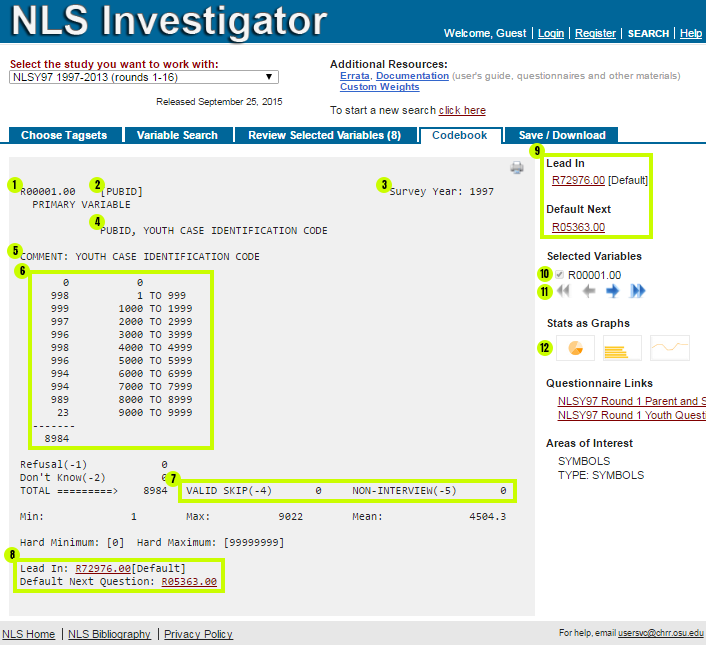 Reference number (RNUM)
Question name (QNAME)
Survey year
Variable title
Question text and variable description
Frequency distribution
Universe information
Previous and next questions
Links to previous and next questions
Check box to tag/untag variable
Navigation through tagset
Display graphs of frequency distribution
In the static Codebook Preview, display items (1) through (8) are available. The additional options (9) through (12) are only available in the Codebook Tab.
---
<< Previous  |  Table of Contents  |  Glossary  |  Next >>