Investigator / Getting Started
Getting Started
You can start searching as a guest by clicking on "Search" or "begin searching"
Creating an Account
Create an account and login to enable additional account features.
To register, simply click "Register" in the upper righthand menu and follow the prompts.
Please refer to the NLS Privacy statement on how your account information is protected.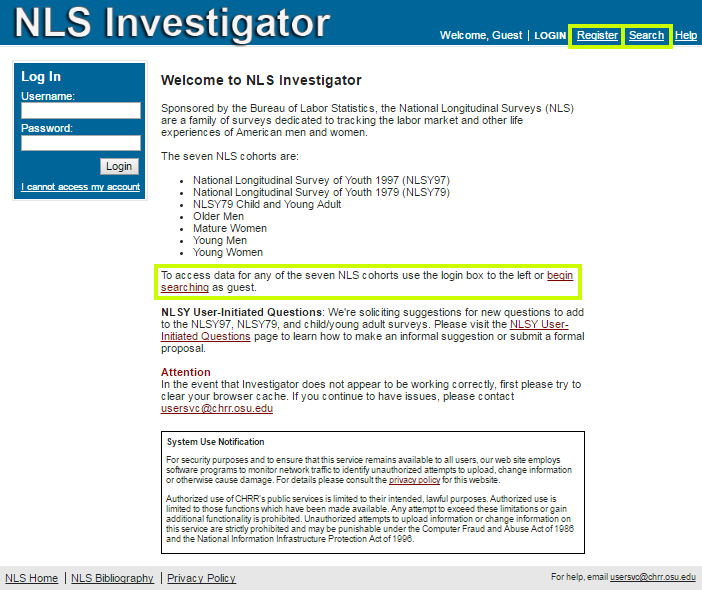 Registration requires an email account and password. The email provided will automatically become your username.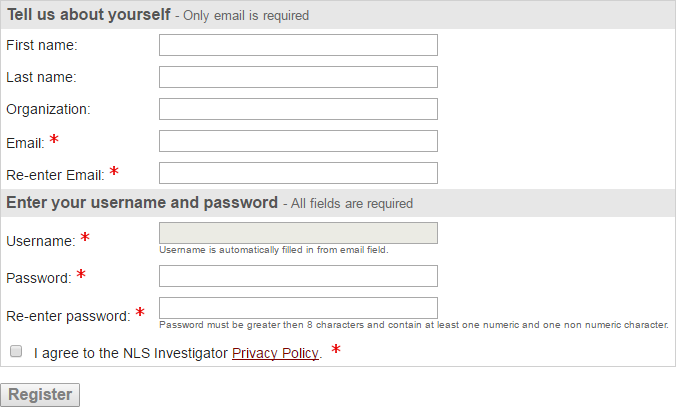 ---
<< Previous  |  Table of Contents  |  Glossary  |  Next >>