Basic Download Tab
The Basic Download sub-tab displays the types of files that would result from a basic download: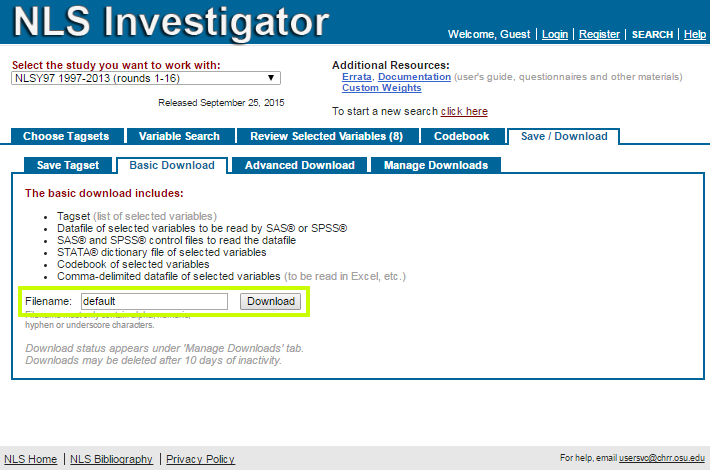 You can name all of the generated files by entering a name into the box to the right of "Filename."
To download a tagset, click the "Download" button at the bottom of the screen. Download status will be shown.
---
<< Previous  |  Table of Contents  |  Glossary  |  Next >>