Tag Variables
In the Variable Search tab, when you have a list of variables, you can select (or tag) any variable you need. Later, you can save or download the variables that you have selected.
To select (or tag) a variable, check the square box to the left of the variable's RNUM (as shown below).
To untag the variable, simply uncheck the square box.
To tag all of the variables displayed in the Variable Search list, check the square box to the left of the column title "RNUM".

If there are multiple pages of results, tag all will only tag all variables on the currently displayed page.
Note that the Investigator automatically selects respondent ID and several core demographic variables for you.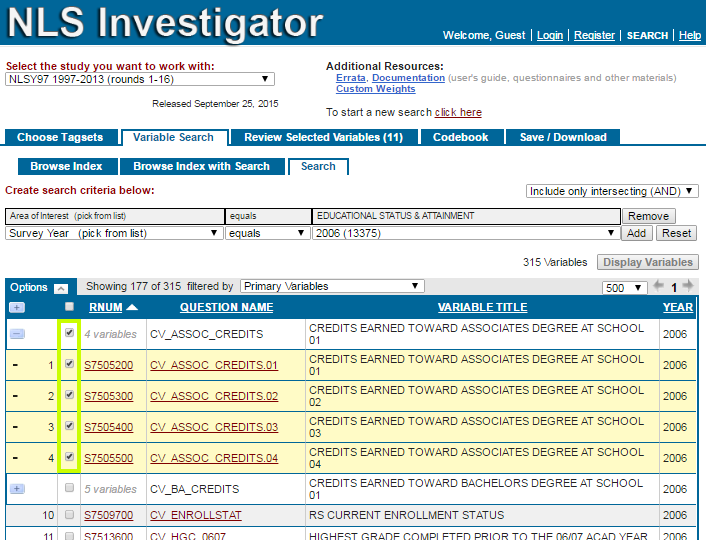 Advice: If you are logged in as a registered user, save your tagset as you go along. If you lose your connection, you will lose any unsaved variables.
---
<< Previous  |  Table of Contents  |  Glossary  |  Next >>